Introduction: The Beauty of Solo Camping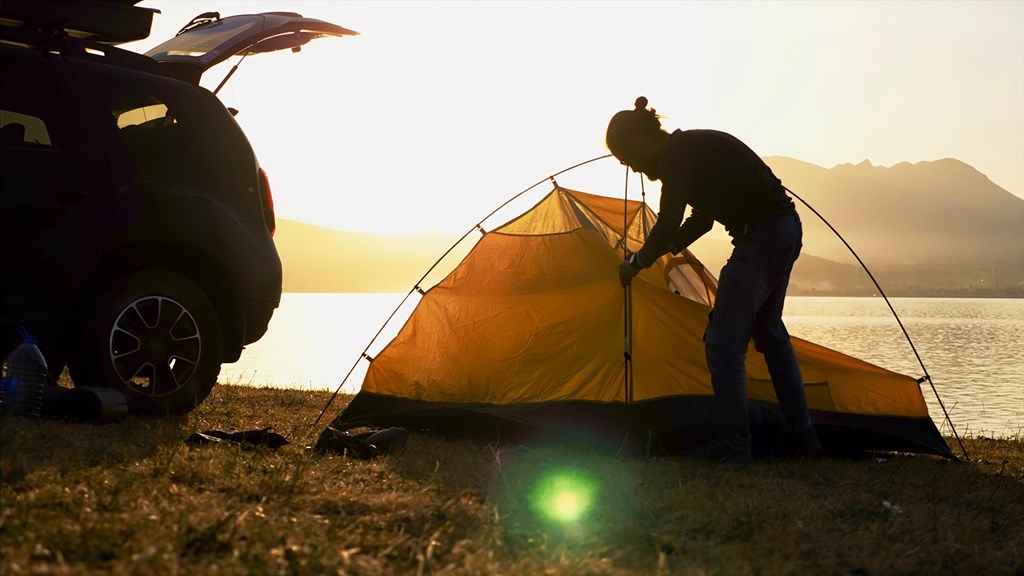 For those seeking a way to break away from the noise of daily life and explore personal growth, solo camping is an ideal option. But with costs potentially high for such journeys, many adventurers may think this experience out-of-reach. Fortunately, our guide provides invaluable tips on how to enjoy the adventure without breaking your wallet!
1. Planning Your Solo Camping Adventure
Choosing the Perfect Destination
Unleash your adventurous spirit and explore the great outdoors! Whether you are looking for an affordable getaway or a luxurious nature retreat, there is sure to be a perfect camping destination within reach. Research National parks, state parks and local campgrounds when planning your solo adventure – each offering its own unique charm in scenery & budget-friendliness.
Consider Off-Peak Seasons and Days
Camping is a cost-effective way to get away and experience nature. During off-peak seasons and days, campsites can provide significant savings when compared with higher priced peak dates. With fewer crowds, you'll have more time for yourself in the great outdoors! Plan wisely by researching weather conditions before leaving home so your camping adventure will be pleasant and safe.
2. Budget-Friendly Camping Gear
Invest in Quality, Affordable Gear
You don't need to spend a fortune on camping gear to enjoy a solo camping trip. Look for quality, affordable gear that will last for multiple trips. Prioritize essential items like a tent, sleeping bag, and cooking equipment, and consider borrowing or renting gear from friends or local outdoor stores.
Make the Most of Sales and Discounts
With a bit of research and savvy, you can find the perfect gear for your outdoor adventure without breaking the bank! Scout out sales both online and in-store to score big savings on essential items. For added value, join an outdoor club or organization – many offer exclusive discounts as part of their member benefits.
3. Meal Planning and Food Preparation
Create a Simple and Cost-Effective Meal Plan
When solo camping, it's essential to create a meal plan that is both cost-effective and easy to prepare. Stick to simple, nutritious meals that require minimal ingredients and equipment. Plan to bring non-perishable items like rice, pasta, and canned goods, and make use of local produce for fresh, affordable ingredients.
Utilize Multi-Use Cooking Equipment
Cut kitchen costs and simplify meal-prep for your next adventure by investing in versatile cooking equipment. A compact stove with different methods of heat, such as boiling or grilling options give you more bang for the buck compared to traditional single function gear. Additionally, consolidate packing space by selecting one pan that can handle a variety of meals.
4. Money-Saving Tips for Solo Campers
Carpool or Use Public Transportation
Camping trips are a fun way to explore nature with friends, but don't let transportation costs break the bank. Instead of spending money on gas, try carpooling or taking public transport – not only it is more budget-friendly and convenient; it's also an environmentally conscious choice!
Make Use of Free Activities and Attractions
Solo camping offers a wealth of free activities and attractions, from hiking and bird watching to stargazing and photography. Research your destination beforehand to find local trails, parks, and natural wonders that can be enjoyed without spending a dime.
5. Practice Leave No Trace Principles
Camping is an excellent way to admire and appreciate nature, yet our actions can have a lasting impact on the environment. By following Leave No Trace principles like packing out trash, minimizing campfire use, and respecting wildlife we save money as well as contribute towards preserving these precious ecosystems for generations to come.
6. Consider Solo Camping Safety
Although solo camping is a rewarding experience, it's essential to prioritize safety. Inform friends or family of your planned itinerary and expected return date, and carry a fully charged phone and personal locator beacon for emergencies. Familiarize yourself with local regulations and potential hazards, and always trust your instincts.
Conclusion: Embrace the Solo Camping Experience Without the Financial Stress
Solo camping offers a wealth of rewarding experiences without the need to splurge. With some careful planning and wise gear investments, you can enjoy the beauty of nature while staying safe and mindful of your surroundings – all at an affordable price! Embrace solo camping today for its incomparable benefits.